Tim MacGabhann was a UTV Reading Fellow in the fiction, journalism & poetry master classes in 2020 and led the Fiction Manuscript Seminar in 2022. Get to know him in this exclusive interview with Under the Volcano.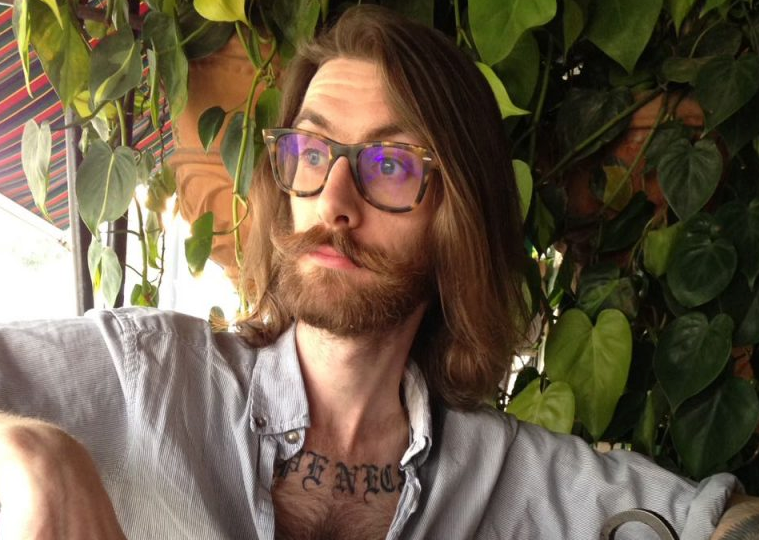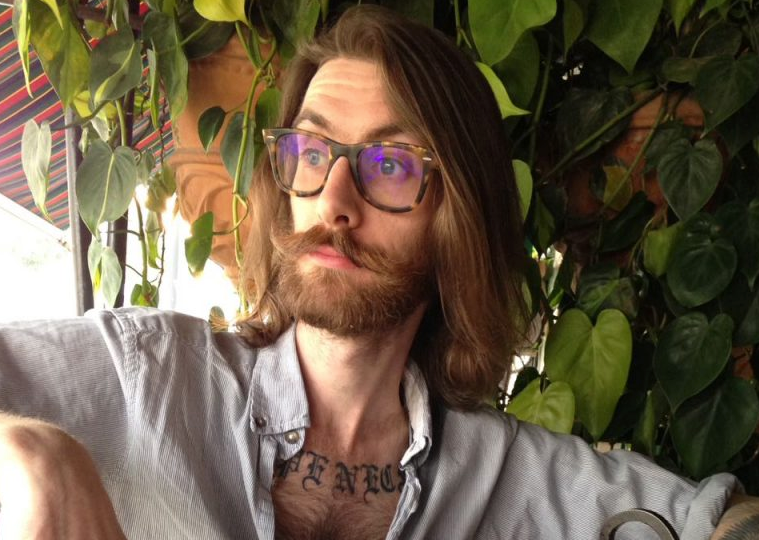 What books are you currently reading?
Alice Munro's Selected Stories, Eavan Boland's Collected Poems, and the new Kevin Barry. His books I tend to read the day they come out, in one go, but this time I'm trying to ration it. He's so good. Because I'm studying on the Stinging Fly Summer School next week with Mia Gallagher, I'm moving between the Munro and the recent Lucy Caldwell anthology of Irish short stories, Being Various, out with Faber. It's like a crash-course in everything that's exciting about contemporary short fiction, and you've got everyone you need there — Wendy Erskine, Nicole Flattery, Sally Rooney.
What books do you return to over time? Why?
Questions of Travel by Elizabeth Bishop is a remarkably anchoring thing for me. When you live away from home, in another language, you can feel like words are a kind of portable substitute for home. She talks about that more or less explicitly, and I also just love to step into the space she makes. It's got a similar temperature and airiness to the zone Anne Carson's operating in with 'The Glass Essay', which I'd read a couple of times a year I'd say. There's a nice light to it. The 'Squarings' sequence — those lopped-off sonnets with the couplets missing — and Station Island by Seamus Heaney are also really centering for me, sort of like a bunch of letters folded and refolded until they're compact and as close to unloseable as possible. Whenever I have to write a new crime book, though, I'll go back to Jean-Patrick Manchette and Patricia Highsmith novels. They're a great balance for one another. The former is this headlong, minimal, interiority-free zone, and it'll take you about ninety minutes to read one, while the latter is the opposite. When you read back and forth between them you wind up fairly well able to balance the density of your world and your characters within the vehicle of the plot.
Which three writers, dead or alive, would you like to have coffee or drinks with? Why?
Because I don't drink anymore, it'd have to be coffee, and it'd have to be Emily Dickinson. She wouldn't say very much, but I've read she had an excellent stove. Part of me's tempted to stop there: that's only one writer, in one sense, but in another sense who else do you need? But no — I'd be curious to see what Weldon Kees was like. And Samuel Beckett had that habit of turning his back on the table in disgust when people started gossiping about living writers, so that would be a pleasantly vitriol-free afternoon, I guess.
Do you have a secondary passion or talent apart from writing that might surprise people to know about?
Although I'm not sure how much of a talent it is, or how surprising it is, I play guitar a fair amount, and I'd be enough into it to envy Paul Muldoon's butterscotch 1951 Fender Telecaster as much as, say, Quoof or Meeting the British. There have been a few bands over the years but there's no way I'm telling you the names — I was a diva, and we were atrocious.
If you could offer three tips to writers what would they be?
The stakes are lower than you think, so try to have fun instead of trying to 'matter'. Set a laughably achievable daily word-count and give yourself small medals when you meet or surpass it. Don't end a day's work at the end of a scene or you won't know where to pick up the next day.
What was your moment of greatest despair as a writer and how did you get out of it?
One morning when I was living in Brazil at the beginning of 2013, I woke up to find my ex's cat pawing shards of what I thought was a flying fish around the floor of the apartment I'd been left in. It was a dragonfly, but I'd been so drunk for so long by that point that I was sure a fish had flown from Rio to Águas Claras and sliced itself to bits against the mesh I'd put over the balcony to protect the cat from a fifteen-floor drop. The dissociation got so heavy that I became convinced I was the reincarnation of a Witold Gombrowicz character, and fainted. When I came round it seemed clear to me that I was doing just about anything I could to avoid knitting the sentences I'd been writing into paragraphs, so I found a job on the Internet, moved to Mexico, where the job was, and waited for the drinking to burn itself out. After that, all I had left were those old sentences, so I started sticking them together. After that I started sticking the paragraphs together. After that I had a novella, a story, and some poems. They were enough to get me into an MA in Creative Writing at East Anglia, which is where I wrote and sold my first novel. Even now I'm not fully clear if I've shaken off thinking that I'm the reincarnation of a Witold Gombrowicz character, but I suspect that's one day at a time type of thing.