For years Tepoztlán, a bustling village 50 miles south of Mexico City, has been recognized as one of Mexico's official pueblos mágicos, or magical towns, a designation aimed primarily at tourists. While it offers a splendid array of attractions, its real magic lies just below the surface, in the proud history and traditions of an indigenous village whose roots go back thousands of years. Restoration at the Ex-Convent of Tepoztlán, a UNESCO World Heritage site, has recently uncovered images suggesting that indigenous artists incorporated their own religious symbols into the Catholic iconography they were forced to paint.
As recently as half a century ago most tepoztecos, as its inhabitants are called, spoke Náhuatl, a gentle, sibilant language that survives today mainly in the abundance of x's in local place names, although it is still spoken elsewhere in the state. Five-hundred years after their village was overrun by Cortes's conquering army and their ancestors were forced convert to Catholicism on pain of death, tepoztecos still venerate the lord of the mountain that towers over them, which has one of only two pyramids in Mexico built atop a mountain.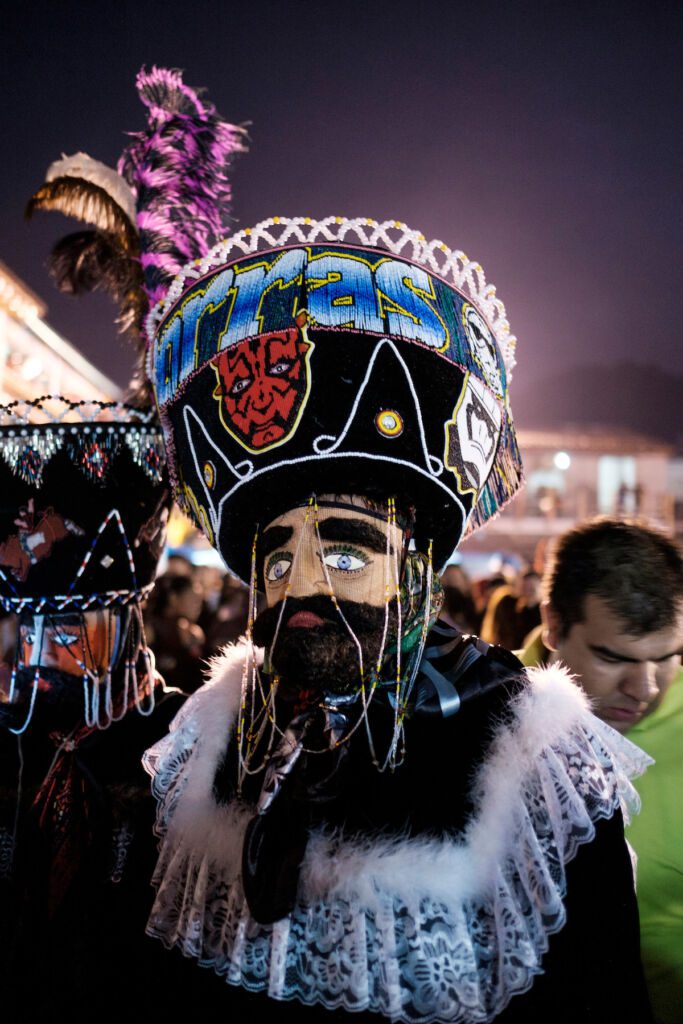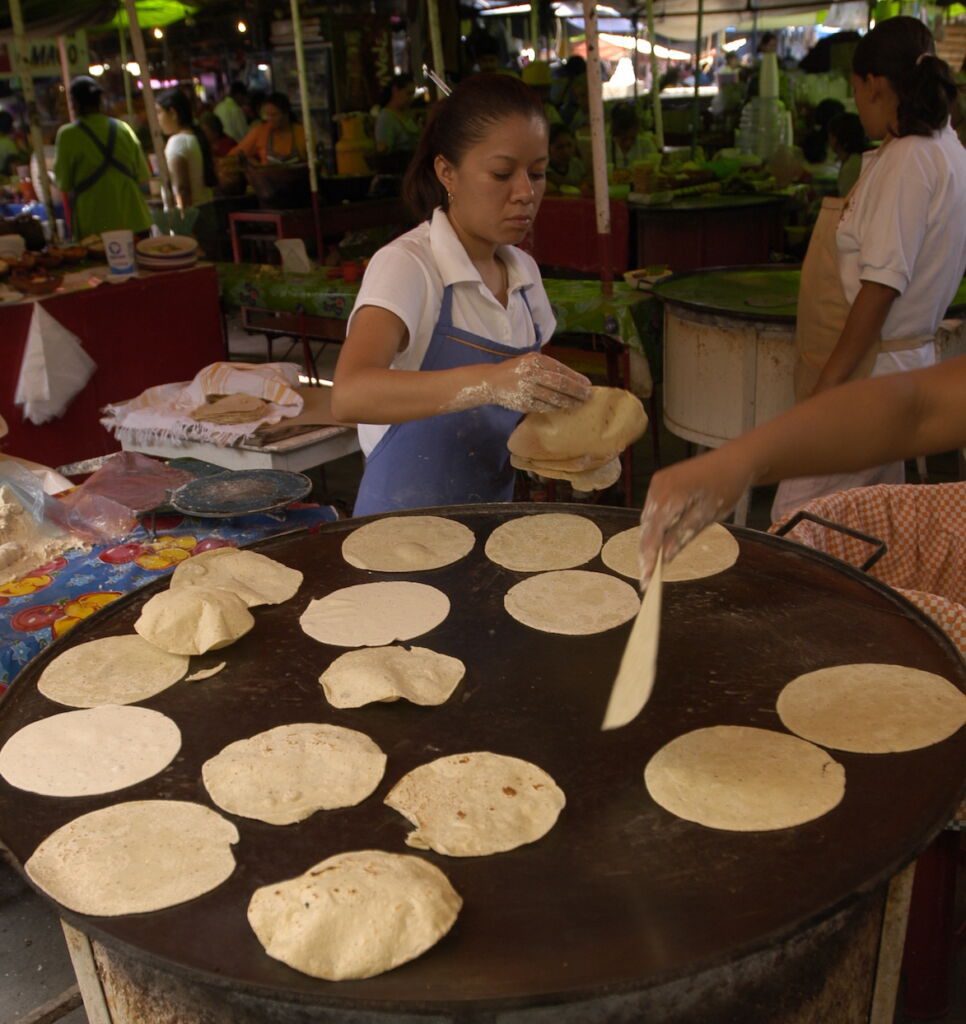 Village children learn from an early age that they are descended from the Tlahuica and Totonaca peoples and proudly celebrate the astonishing array of holidays that result from their allegiance to overlapping indigenous, Catholic and Mexican national traditions. The town is known for its fiestas and for the costumed dance of the chinelos, figures in elaborate beaded gowns and bearded masks said to represent Spaniards—their mesh faces are pink, like Europeans', and their eyebrows and beards are mostly black, though redheaded versions are also popular.
The village is justly famous for its food, especially the quesadillas, sopes, tlacoyos and moles sold 365 days a year in the outdoor market on the zocalo, or square.  On a typical weekend, dozens of families from Mexico City throng the food stalls, eager to experience the authentic Mexican food they can no longer find in the capital.
Our writers generally stay in one of several small hotels we reserve for the duration of the residency.  Two are a short walk (5-15 minutes) from the main square, or zócalo, and one is further away in a luxury residential neighborhood. Prices range from $35 USD to to $55/night including breakfast and taxes.  All rooms are private, with their own bath, desk and lamp. Most people appreciate the experience of living with fellow Volcanistas, but for the independence-minded there are ample offers on AirB&B.  Once you indicate your preference we will make your reservation for you and let you know if advance payment is required. All prices are based on current exchange rates and have been negotiated (downward!) based on stays of 23 nights, or the full length of the residency. No refunds will be made following check-in except under extenuating circumstances. Transportation from Mexico City is by bus or taxi at each participant's expense.  We will help you with logistics.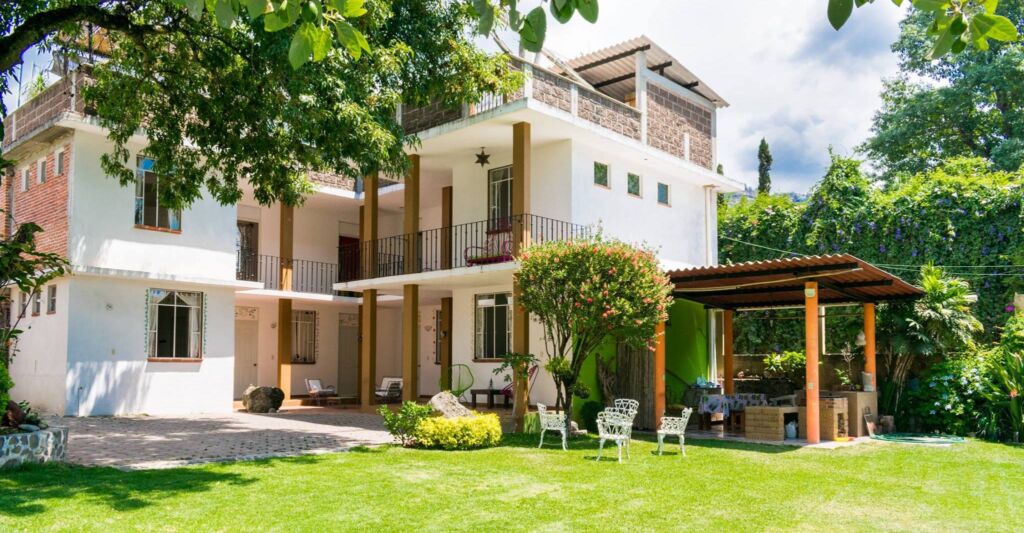 Los Alebrijes
Friendly and family-run, Los Alebrijes has 10 rooms, all with wifi, and a large rooftop terrace where writers often meet for evening meals. It also has a garden, parking area and simple kitchen facilities where guests can keep essentials and cook. Located on a quiet residential street about a 15-minute walk to the  village square and twenty minutes to Casa Tecuac, the residence down in the Valle where most of our workshops are held.all 
Price per night: $35/USD; $700 MXN
Petite Maison
Just one block from the main square, Ma Petite Maison is in the heart of the village, about a half hour walk to Casa Tecuac, the residence where most of our workshops are held, which can also be reached by Tepoztlán's ubiquitous taxis.  
This small, friendly hotel has eight large rooms, many with a patio or balcony and all with wifi and a flat-screen TV, as well as a shared lounge, rooftop terrace and small garden. There is a private bathroom with shower in all units, along with a hairdryer and free toiletries. A continental breakfast is served daily.
Price per night: $42 USD; $850 MXN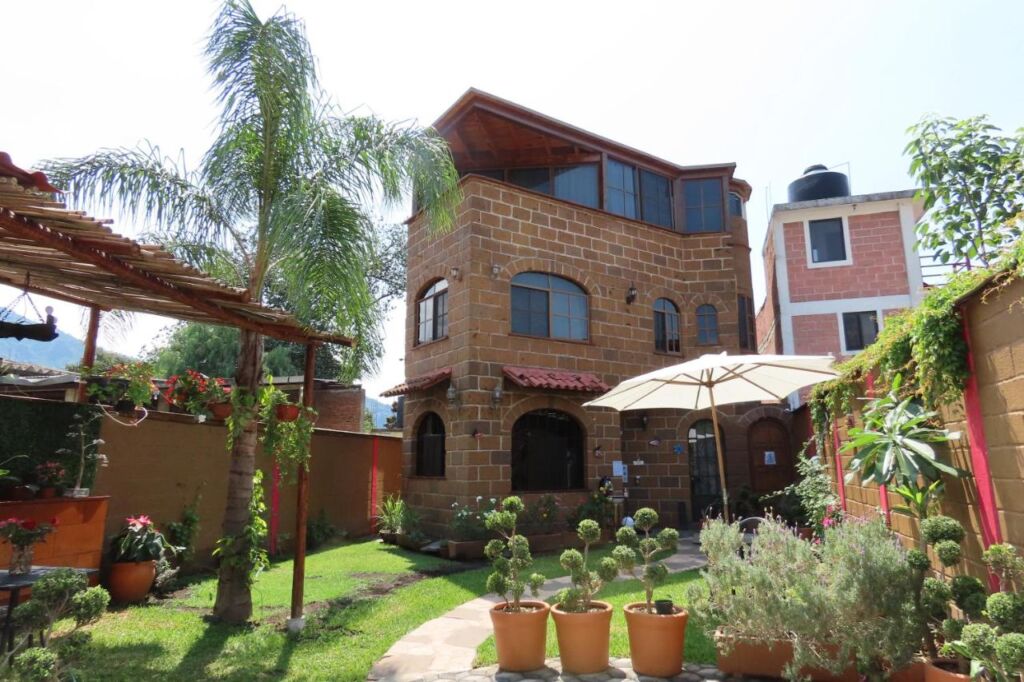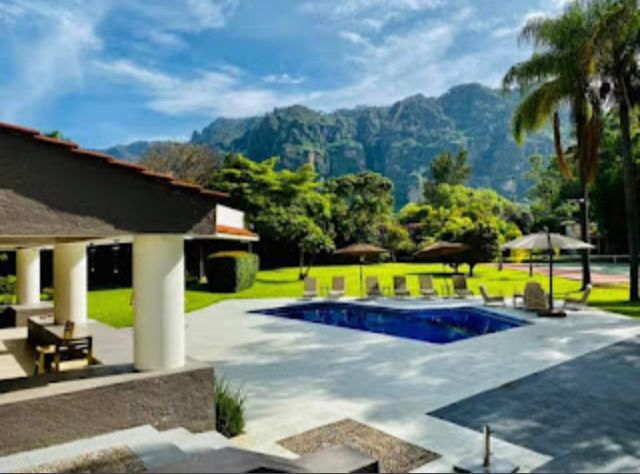 Casa Tecuac
An elegant mansion in a quiet residential area, this is where most of our master classes are held, as well as a number of our smaller events. Casa Tecuac has 14 rooms with private marble baths, vast open spaces, a tennis court and a modest swimming pool. Wifi is not uniformly available in all rooms but works well in the common areas. A generous Mexican breakfast is included with your stay, and cooking facilities are also available. This residence is approximately 20-30 minutes by foot from the town center, or a relatively quick taxi ride. The grounds here are flat, and the surrounding area is relatively peaceful except on Saturday nights (when the whole village can be noisy.) A good choice for those who want to be away from the lively hustle and bustle of the village.
Price per night: $55 USD; $1100 MXN