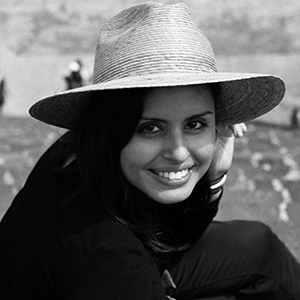 Tijuana-based writer Montserrat Rodríguez Ruelas, (UTV 2019, Beca La Güera Trigos), is touring Mexico with her first novel, Aunque es de noche, winner of the 2021 Amado Nervo National Short Novel Prize. A unique blend of reality and fantasy, the novel builds on short stories Montserrat brought to her master class in Tepoztlán with Alberto Chimal.
In this interview with critic Enrique Mendoza, she discusses her choice to fuse reality with elements of fable, expressing her fascination with speculative fiction's ability to imagine alternate possibilities. The novel's narrative perspective, including sections told in the voice of a canal, pays homage to Tijuana's evolving history.
Click here to read the whole interview. 
La escritora tijuajense Montserrat Rodríguez Ruelas (UTV 2019, Beca La Güera Trigos), está haciendo una gira de la República con su primera novela,  Aunque es de noche, ganadora del premio Amado Nervo para Novela Corta 2021. Con su fusión de la realidad y la fantasía, la novela se inspiró de los cuentos que Montserrat llevó a su master class en Tepoztlán con el maestro Alberto Chimal.
En esta entrevista con Enrique Mendoza, habla de su decisión de integrar aspectos de la fábula a su narrativa, y de su fascinación con la capacidad de la ficción especulativa para abrir paso a posibilidades y mundos alternativos. La perspectiva de su novela, que incluye pasajes narrados en la voz de un canal, rinden homenaje a la historia contemporánea y pasada de Tijuana.